Round Four of 2019
Mitas Tyres Bucket Racing Championship.
Races held at Wakefield Park 12 - 13 October 2019
The penultimate round of the Mitas Tyres bucket racing championship was held at the ever popular Wakefield Park race track which is 10 mins drive outside the country town of Goulburn. It was a weekend of terrific racing with four championship races held over the two days plus the One-hour enduro event raced on Sunday for the Buckets.
Despite weather reports, to the contrary Saturday remained dry but was bitterly cold.
After a slight delay on Sunday morning due to fog it turned out to be a glorious sunny day perfect for racing. A great weekend of close racing with a big thank you to all the marshalls, officials and competitors who make this event grow bigger and better each Year.
Pole Positions
Motolite: 68 Shane Wilcox, Honda RS85, 1:20.8840
Superlite: 38 Junior Murphy, Honda CB185, 1:24.4390
Commuterlite AM: 45 Chris Young, YFZR125, 1:28.9940
Commuterlite PRO: 11 Barry Young, CBR 125, 1:29.2260
Round 4 Results... Click Here...
Round Two of 2019 Mitas Tyres Bucket Racing Championship.
On cool overcast morning the competitors prepared for the days racing. To the dismay of many a light drizzle started up just before practice and with the track neither wet nor dry practice / qualifying was treated with some caution....
Read More... Click Here...
Bucket Race Bikes Wanted!
If you have an unwanted Bucket Race bike lying about and would like to move it on send the details with a few decent photos to the Webmaster and we will put it up in the "For Sale" page on this website. We have had a number of enquiries about availability of secondhand ready to race bikes and donor bikes suitable for building a Bucket Race bike.

Commuterlites, Superlites and Motolites are all in demand.
If you have an unfinished project or suitable bits and pieces send us the details and if applicable we will put them on as well. Its a shame to have some of these bikes and parts languishing unused in the back of garages.
---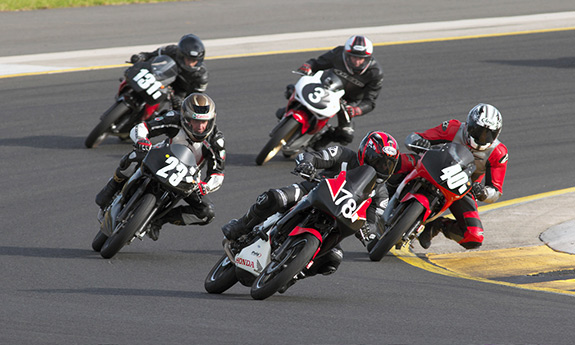 ---