Big Bang Race Engines


For Race winning Performance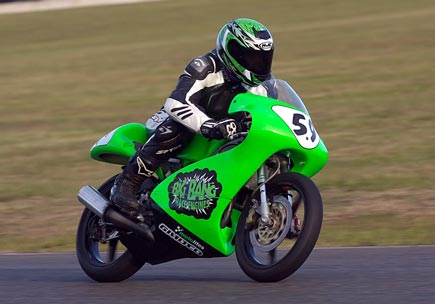 Big Bang Race Engines


Offer full race preparation of engines and machines for Road Racing, Buckets, Junior and Senior Speedway and Dirt track.
For Race Winning Performance Tuning Big Bang Engines offer the following Services:
Dyno Tuning
Porting Heads
Supply and fitting larger valves
Squishing combustion chambers
Camshaft Supply and fitting
Crankshaft rebuilds and Balancing
Cylinder Reboring
Piston supply and modifying
Engines rebuilt to race specifications
Custom Exhausts

Tig aluminum and steel welding
Full turning, milling and welding services.
Full bike and engine preparation for all classes of Road Racing, Off Road, Motocross, Dirt Track Racing and Junior Speedway.
Huge performance gains have been had from Honda, Jianshe, Yamaha, Suzuki, Kawasaki, Zongshen, and many other small singles used in Motolite Superlite, Commuterlite, Junior Speedway and dirt track racing resulting in many wins, podiums and Championships across all categories with various riders.
Computerised Dyno Tuning

Motolite set up for Dyno run.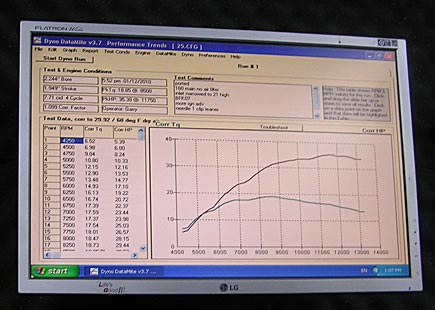 Putting your race bike on a dyno is probably the most cost effective performance gains you will get for your dollars.
Any questions please don't hesitate to call or email us.
You can bring your bike or only the motor we can run most motors on the dyno. If you want a specific item modified just send it to the above address.