BUCKET RACING TRACK DAY at PHEASANT WOOD MARULAN
Sunday Nov.1st. 2020

The track day for Bucket race bikes is on at the Pheasant Wood Circuit at Marulan.
The cost per rider is $175.00
CONTACT SCOTT HILL ON 0428 743 847 TO ARRANGE YOUR ENTRY.
MA licence is good.
If you haven't got a licence you can purchase a day licence for $30.00.
This is a good chance to brush off the cobwebs and get a bit of two wheel action.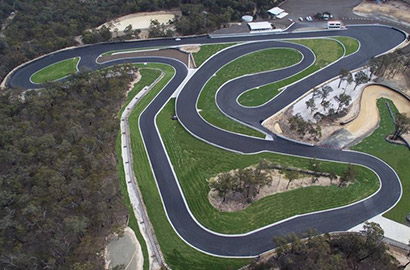 BE THERE!
57 Stuart Ellis Round One Winner Motolite Class
Stuart steered his Yamaha YFZR150 to a fine win. Returning to the class #81
John Skeers was 2nd and son Jordan was 3rd in his first race.
#19 Connor Hunter Round 1 Superlite Pro Class Winner
Connor won both races to win the day. #65 Tim Smith came in 2nd with a 2nd
and 3rd #62 Jim Murphy was 3rd overall. All were riding Honda 185 singles
#30 Garth Olsson wins Rnd 1 Commuterlite PRO class
With two wins Garth won the day but was pushed all the way by 11 Barry Young
and #7 Tony Sims keeping the 2 Hondas honest on his OAK Motorcycles Yamaha

#31 James King Commuterlite AM round One winner
First time out with a 1st and a 2nd James won the day. 2nd went to #74 Paul
Lucas (Lucas Service Centre) 3rd was #43 Dennis Pollak Yamaha YFZR125

#17 Keo Watson/Adam Cameron wins Motolite 1 Hour.
Riding Adams Honda RS150cbr Keo and Adam won outright and the Motolite
class. #68 Shane Wilcox & Edward Marsden came in 2nd on a Honda RS85cr
#38 Junior and Jim Murphy wins Superlite one Hour
Superlite 1hour was won by Junior/Jim Murphy & #25 Ryan/David Phillips
came in a close 2nd. #65 Tim Smith/John Olip were 3rd. all on CB185's
#21 Lorraine Stewart/Steph Jones wins One Hour
#21 Lorraine & Stephanie won the One Hour Commuterlite class YFZR125
#66 Andy lewer/Daniel Florence 2nd. #45Chris/Max Young 3rd

68 Shane Wilcox 2019 Motolite Champion
After trying for many Years Shane (RS85) wins 2019 Motolite Championship.
#83 Edward Marsden was 2nd (RS85) and #95 John Olip came in 3rd (Moriwaki85).
#38 Junior Murphy 2019 Superlite Pro Champion
#65 Tim Smith was a close second and #62 Jim Murphy was 3rd in the
Championship. All riding Honda 185 singles.
11 Barry Young 2019 Commuterlite PRO Championship
When he wasnt winning Barry was on the podium an impressive performance
in the Pro class. #66 Andy Lewer was 2nd & #4 Marty Kraaymaat came in 3rd.

#45 Chris Young 2019 Commuterlite AM Champion
Chris (YFZR125) pinched the championship by one point from mid season
leader #73 Daniel Florence. #102 Kim Watt finished third in her first season.

MITAS TIRES BUCKET RACING CHAMPIONSHIP ROUNDS CANCELLED DUE TO COVID-19 RESTRICTIONS.
Round 2 Aug.29th.
Round 3 Oct.29th.
One Hour Nov.1st.

Quick Links:
Join The Bucket Racing Association
The Application form can be downloaded Here...

Payment can be made by cheque, money order, Direct debit (Bank details on form)
OR
Payment to the Treasurer via PayPal.Me can be made Here...
Please fill in your details in the Notes Message box on the
PayPal Me Form
.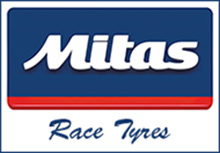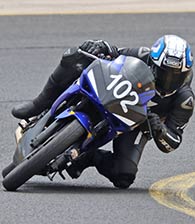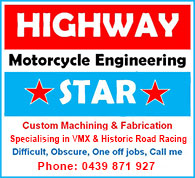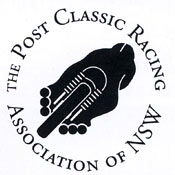 ---
If you live in NSW and have ever wanted to go bike racing this is the place to be. Home brewed bikes on race tracks offers outdoor fun while racing, and hours of indoor pleasure, home brewing your special machine!
A full list of the bikes that you can use are in our Rules Section. But if you want to buy one ready made see the Links page and in particular The Australian Road Racing forum. Otherwise contact a committee member and see if they know of any bikes for sale.

Anyway, browse around this site and check us out. If you are interested in racing either contact anyone on the Club Committee or come along to one of the meetings on the Race Calendar, check out the racing and introduce yourself.
Even if you don't want to race, we can get you on the smelly side of the fence in one of the best seats in the house as a flag marshal - A day at the races for free!

Links to:
- Rules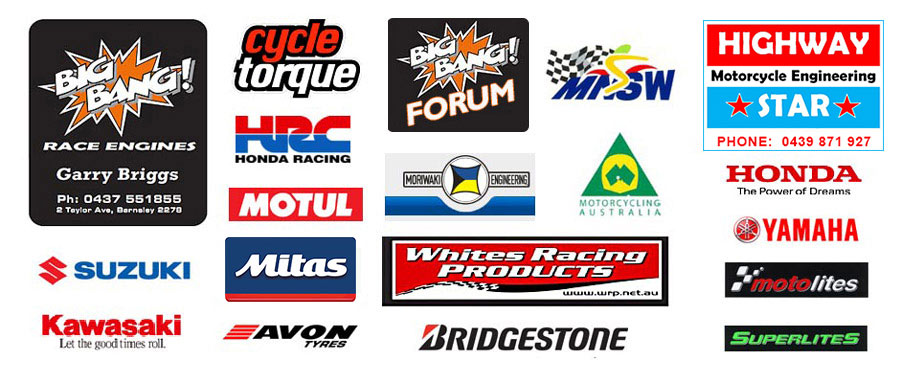 Copyright of The Bucket Racing Association NSW © 2020 All Rights Reserved